Distributor in the USA

A Reference Book about the most important annual German Shepherd Dog Show in the World

!

The Sieger Show in Words and Pictures -
provides information about every dog that was shown at the German Sieger show from 1994-2018. All dogs that were shown are presented by name, SZ- number, date of birth, 3 generation pedigree, name of the breeder and the owner as well as full critique. Most of the dogs are also presented with photos. The progeny groups are also listed as well as breeders groups and results. Each class is printed in a different colors for easy reference and convenience.

E

ach chapter

features


lots of action photos sequence

s

.
All of the VA-dogs
and all class winners
are published in large easy to read format.
Photos of most dogs are in the book.

The progeny groups are listed as well as
breeders groups (kennel groups) and results.

At the end of each chapter a compilation
of bloodlines is listed

You will find interesting ads from
different breeders from all over the world.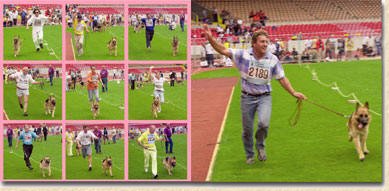 Call or Email for Details:
916-791-9175
Billsgsd@aol.com
Website maintained by
TWDMS
© Copyright 2020