SG1 Denzel Semper Wictor IGP2/a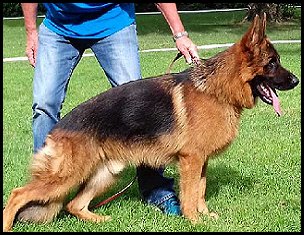 2019 SG 26 BSZS Germany
2019 European Sieger Shows
SG1 Serbia Champion
SG1 Croatia Champion
SG1 Slovenia Champion
SG1 Bosnia Champion
DOB: August 14, 2018
Multiple European Young Dog Champion
#26 Young GSD Male in the World (2019)


Father:
VA1 Thiago von der Piste Trophe IPO3
Mother:
Kuba Semper Wictor IPO1 (World Sieger VA1 Ballack von der Brucknerallee IPO3, Kkl 1a granddaughter)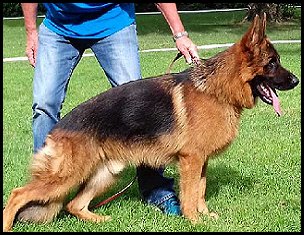 Denzel has everything! Royalty Pedigree, World renown reputation and excellent temperament & protection world for a family.

Excerpts from 2019 BSZS Critique (SG 26 Young Dog): Over medium size, good pigment, medium strong, normal substance, high withers. Harmonious topline and bottomline. Very good rear angulation, straight (correct) front, rear still not completely firm, straight gaitery forward, very good gait mechanics, efficient rear drive, free front reach.

Full Pedigree . . .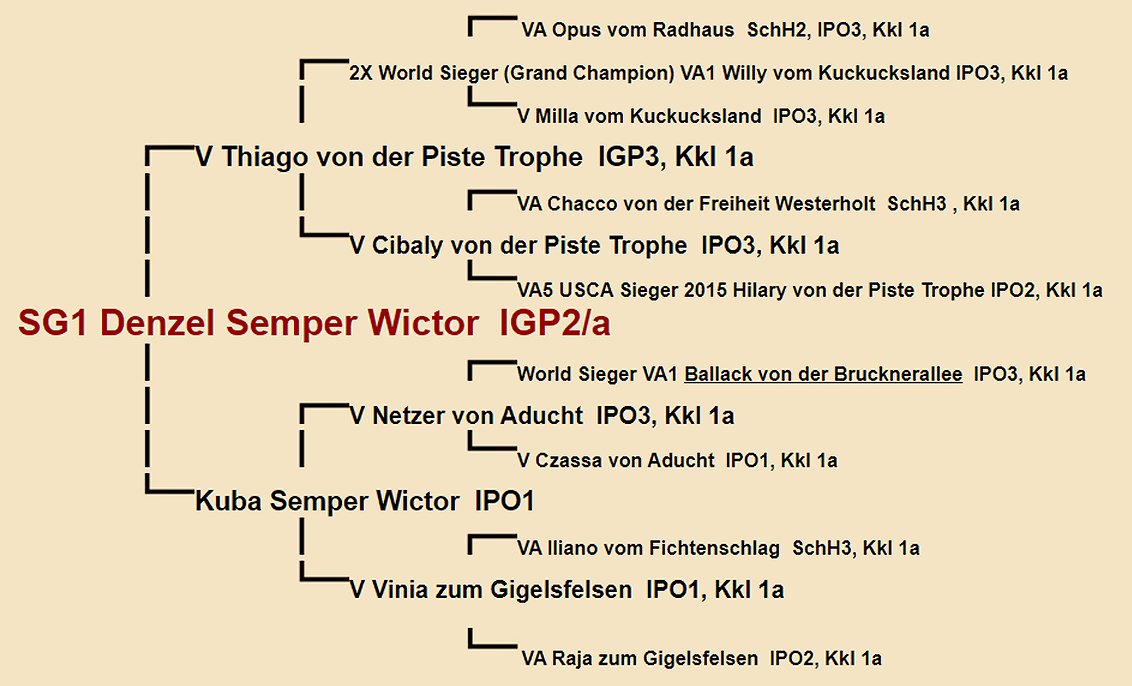 Click here to see our Female Schutzhund IPO / IGP Certified Protection Trained German Shepherds for sale
Our Record Speaks For Itself