V1 Halvar St-Michaels-Berg IGP3, Kkl 1a
DOB: June 11, 2015
.



Father:
#31 Young Dog in the World V31 BSZS2016 VA4 2016 Taifun vom St.-Michaels-Berg IPO3, Kkl 1a
Mother:
V Xabina vom St.-Micheals-Berg SchH1, Kkl 1a (2006 World Sieger VA1 Zamp vom Thermodos SchH3, Kkl 1a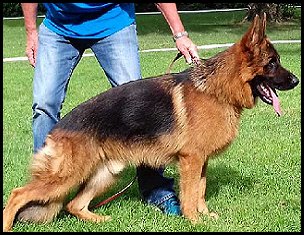 Breed Survey (Korschein):
Very expressive, very good pigmented, larger strong and substantial male with strong head and pronounced mask. High withers, good topline, somewhat short slightly steep croup, good angulation, balanced chest proportions, straight (correct) front and gait sequence, floating spacious gait, confident temperament, pronounced protection work.

Special Merits:
Expressive male with good overall structure and movement.
Full Pedigree . . .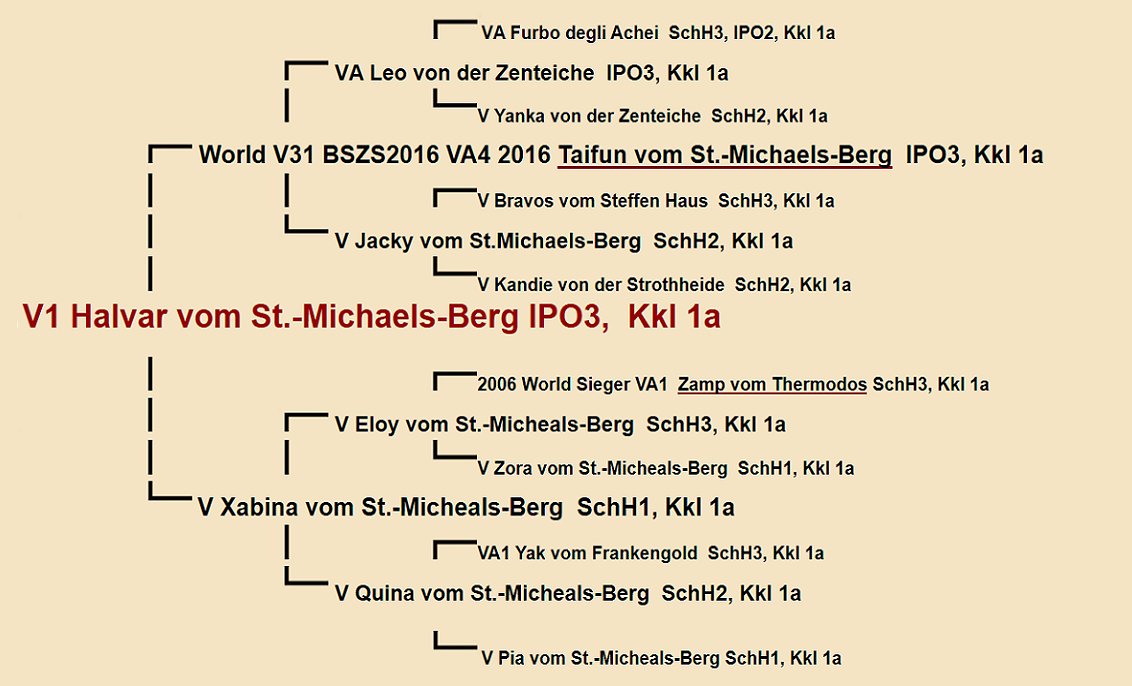 Click here to see our Female Schutzhund IPO / IGP Certified Protection Trained German Shepherds for sale
Our Record Speaks For Itself