V5 BSZS 2017 V1 Lionel vom Messina IPO3, Kkl 1a
DOB: June 4, 2014
Stunning masculine male for possible performance competition or very strong Personal Protection..



Father:
V Duncan vom Messina IPO2, Kkl 1a (World Sieger VA1 Zamp vom Thermodos SchH3, Kkl 1a grandson)
Mother:
V Tatu vom Messina IPO3, Kkl 1a (World Sieger VA1 Pakros vom d' Ulmental SchH3, IPO3, Kkl 1a grand-daugher)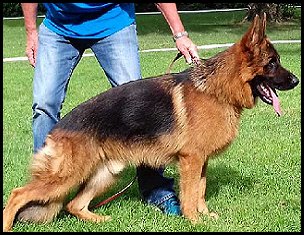 Breed Survey/Critique:
Large, substantial, strong, dry and firm, good body proportions, very good expression, very good pigment, good presence. High, long withers, straight firm back, long sloping croup. Good front and very good rear angulation, well balanced chest proportions, straight (correct) front. Straight gaiting (true coming and going) very strong, very ground covering movement with good elevation. Sure temperament, pronounced protection work.
Special Virtues: Very good pigmented male with good overall structure.
(90 points in both IPO2 and IPO3 Protection)
Full Pedigree . . .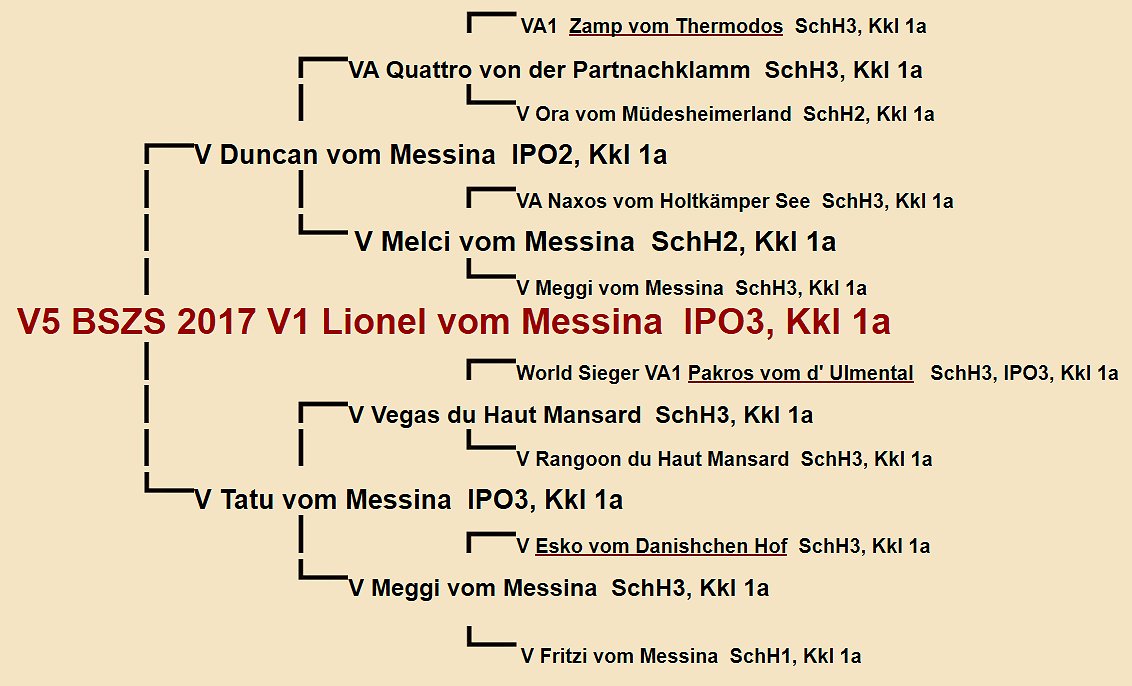 Click here to see our Female Schutzhund IPO / IGP Certified Protection Trained German Shepherds for sale
Our Record Speaks For Itself