V1 Tim vom Fidelius IPO3, Kkl 1a
DOB: February 13, 2012
.



Father:
2X World Sieger VA1 Remo vom Fichtenschlag SchH3, Kkl 1a
Mother:
V Hexe vom Agilolfinger SchH1, Kkl 1a (3 World Siegeins & 5 World Siegers in pedigree)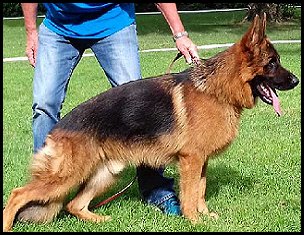 Judge's Sieger Show Critique:
Big, quite powerful, substantial, very well pigmented, expressive with strong head, dark eyes, correct firm ears. Very good body proportions, clean front, balanced rib and brisket proportions, very good pronounced wither, firm straight back and croup of good length and angle. In the forehand a well laid shoulder-blade, very good hind angulation and well muscled, moving soundly in front and behind with convincing presentation and considerable spirit and willingness to move. He shows a wide outreaching, powerful dynamic gait with very good balance.
Full Pedigree . . .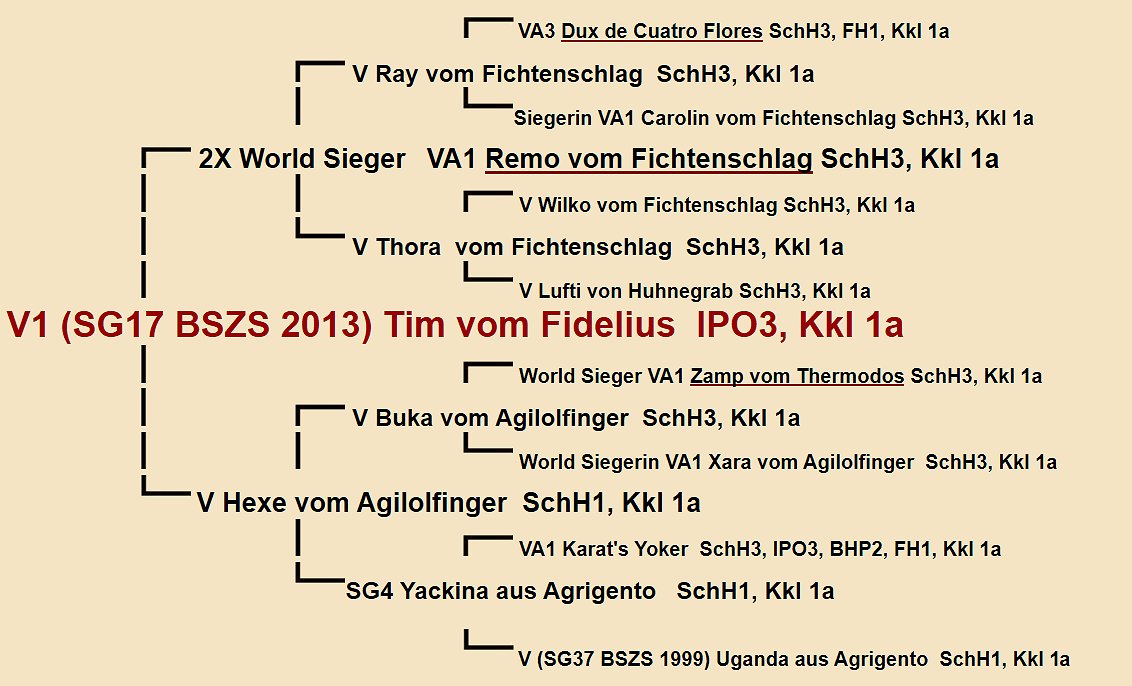 Click here to see our Female Schutzhund IPO / IGP Certified Protection Trained German Shepherds for sale
Our Record Speaks For Itself