V Turan von der Piste Trophe IGP3 Kkl 1a
DOB: September 11, 2015
.




Father:
VA Whillo vom Klostermoor IPO3 (2X World Sieger Grand Champion VA1 Remo vom Fichtenschlag SchH3 grandson)


Mother:
V Honda Feetback IPO1 (V Yoker vom Westervenn SchH3 daughter)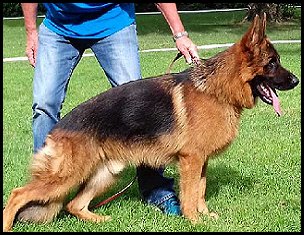 Breed Survey: Larger, medium strong, expressive male. Very good shaped head, correct body proportions, high withers, firm straight back. Very good positioned croup that could be a little longer. Very good angled and muscled rear with firm hocks. Balanced chest proportions with good under chest. With good position the upper arm could be a little longer, straight (correct) front. Correct gait coming and going, big strong effective rear drive and very good back transmission, the front reach be somewhat more pronounced. TSB pronounced.
Full Pedigree . . .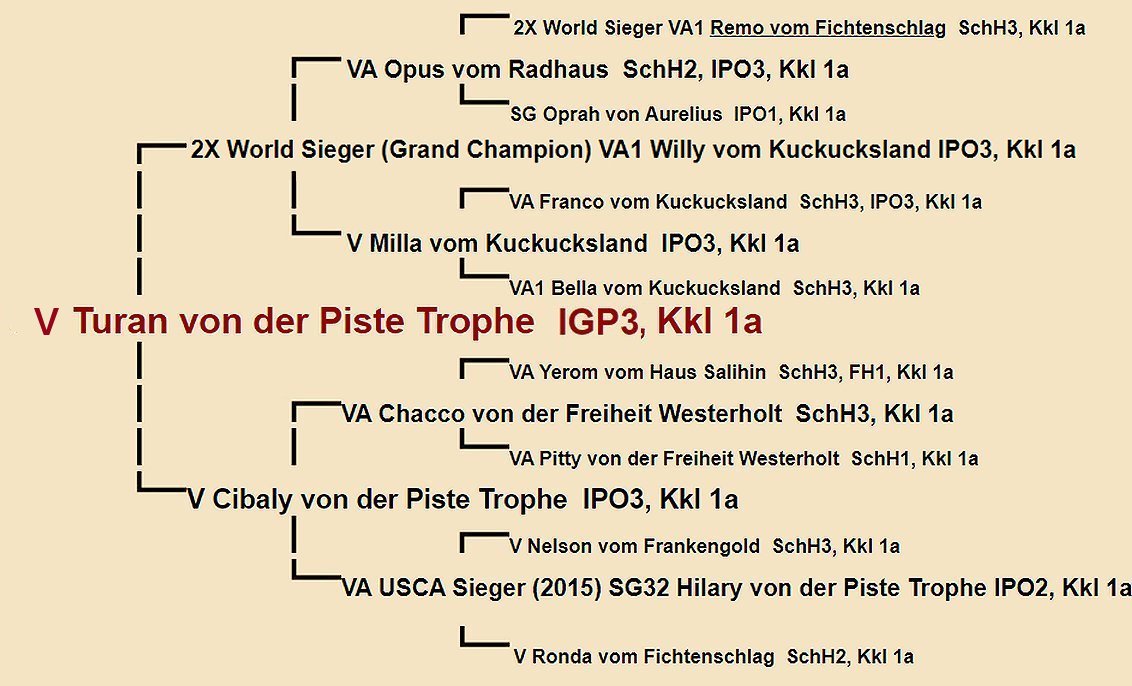 Click here to see our Female Schutzhund IPO / IGP Certified Protection Trained German Shepherds for sale
Our Record Speaks For Itself