V Paluka Titan IGP3, Kkl 1a
DOB: August 28, 2018
Father:
V Figo von der Werther-Muhle IPO3 (World Vize Sieger VA2 Quenn vom Loher Weg SchH3, IPO3, FH, Kkl 1a and World Sieger VA1 Zamp vom Thermodos SchH3, Kkl 1a great-grandson)
Mother:
Paluka Paris IPO2, Kkl 1a (VA1 Schumann von Tronje IPO2, Kkl 1a daughter)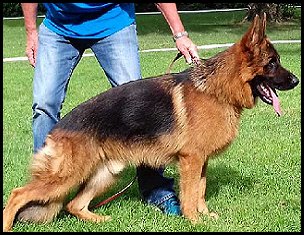 Breed Survey (Körschein)
Over medium size and strength, balanced proportions, firm structure, strong pigment, expressive head. High, long withers, straight back, good croup formation, good front and very good rear angulation. Balanced chest proportion, long under-chest, straight (correct) front. Strong spacious gait. Strong nerves, pronounced protection work.

Superior Working Ability!
IGP2 Scores of 98, 93, 95 :Total 286/V (Excellent)
IGP3 Scores of 96, 94, 96 :Total 286/V (Excellent)
Full Pedigree . . .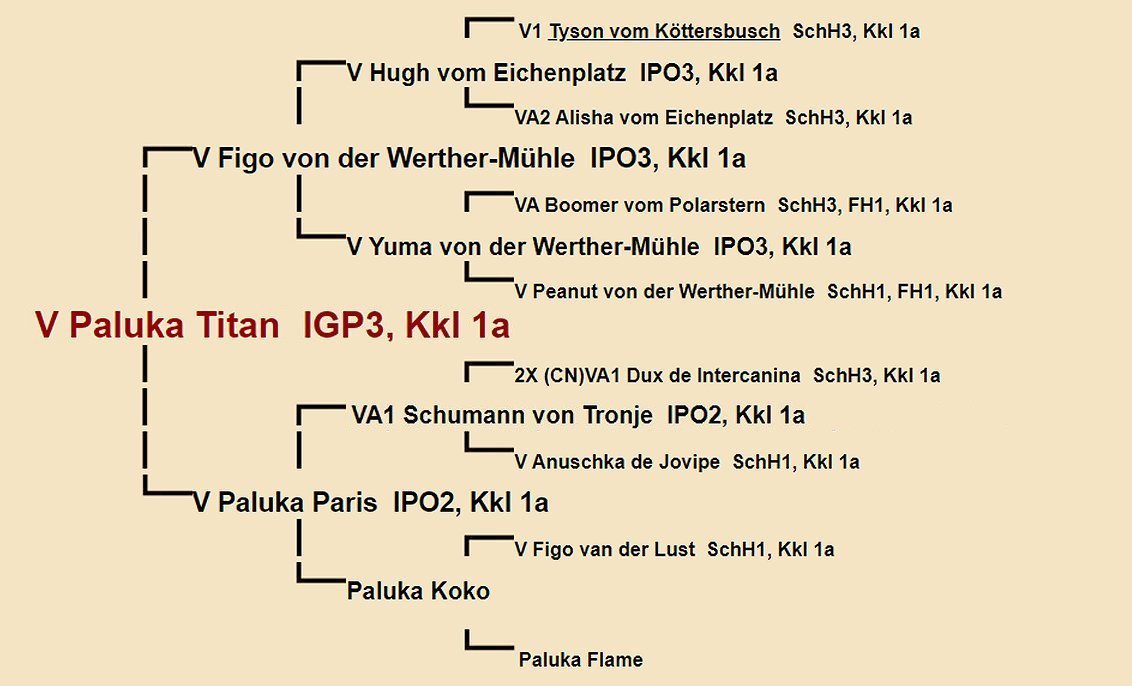 Click here to see our Female Schutzhund IPO / IGP Certified Protection Trained German Shepherds for sale
Our Record Speaks For Itself